Source: CatchNews
It's no secret that the Mumbai-Pune region is saturated. Be it in terms of land, population or infrastructure, there is tremendous pressure on this region, as the economic nerve-centre of Maharashtra and the entire country.
This pressure has started showing its effects on daily city life, as well as industries and business. In the recent past, many industries have shifted to Gujarat and other states.
Clamour has been growing for other cities to be developed as industrial hubs too, and now, the state government has responded. The Chief Minister's office is preparing a list of tier-2 and tier-3 cities, and plans to project them as foreign investment destinations during the Make in India Week in February. Prime Minister Narendra Modi is set to inaugurate the event at Bandra-Kurla Complex, Mumbai, on 13 February.
Speaking about this plan, Chief Minister Devendra Fadnavis said: "We want to attract maximum investment under FDI in the state during the Make in India Week. The process of identifying the cities and preparing region-wise development plans has already begun. We have also constituted a core committee for the task."
Identifying new centres
Since Fadnavis took over as CM, Maharashtra has received foreign investments to the tune of Rs 66,000 crore from Russia, Germany, Israel, China, US, Switzerland and Japan, and the hope is to get much more.
"Maharashtra is the most preferred destination for foreign investors. Companies like Foxconn, General Motors, Microsoft, Chrysler, Blackstone, Schindler and Coca Cola have signed MoUs with the state government to set up their plants in the Mumbai-Pune corridor. Out of these, Foxconn is the biggest investor, with Rs 35,000 crore investments. Now it's time to develop tier-2 and tier-3 cities as industrial belts," Fadnavis said.
Govt preparing a list of cities to be presented as investment destinations during Make in India Week
The cities and towns which are set to be part of this plan are Aurangabad, Nashik, Nagpur, Jalgaon, Amravati, Solapur, Thane and Navi Mumbai.
These cities will be projected as investment destinations for manufacturing, automobile, defence, aerospace, information technology, textile and food processing.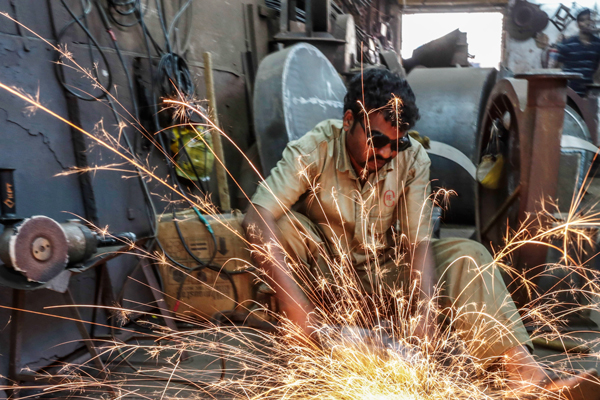 "The Make in India Week is a good opportunity for the state to attract big investments. The list of towns and cities is being made on war footing, so that everything falls into place well in time, and we are ready to negotiate with prospective investors during the Week," said a senior bureaucrat from Chief Minister's Office (CMO).
The proposed Mumbai-Aurangabad-Nagpur Super Expressway will prove to be a game changer for this plan.
"Once complete, the 800-odd km distance between Mumbai and Nagpur will be covered in just around 12 hours. This will facilitate speedy transportation of goods to Mumbai and other parts of the state for export, as need be," said the bureaucrat.
Potential roadblocks
However, it's not going to be that simple, and the official agreed.
"The government will have to develop the necessary infrastructure to facilitate industries in these cities, in order to attract investors. This will definitely take some time, and land acquisition is the biggest hurdle in the process. We will also have to devise a new industrial policy to attract investment in tier-2 and tier-3 cities," he said.
Maharashtra will have to face cutthroat competition from Madhya Pradesh, Tamil Nadu, Andhra Pradesh, Chhattisgarh, Odisha, Karnataka and Rajasthan, where extremely liberal industrial policies are already in place. "The land allocation process in these states is very simple, and also, power tariffs are relatively low. These two aspects need to be the core of Maharashtra's new industrial policy," the official said.
Maharashtra industries minister Subhash Desai said the state will have to work out a formula to make the entire process cost-effective, as the rate of compensation for land acquisition in the state is five times what the Centre has proposed.
"We are open to any suggestion that would help in bringing in investment to any part of the state. The policy for investment in tier-2 and tier-3 cities will be flexible and devised as per the needs and suggestions of prospective investors," he said.
Mixed reactions from entrepreneurs
Some entrepreneurs have welcomed the decision, and are willing to move upstate if the government provides excellent infrastructure and transportation facilities.
"Mumbai and the adjoining region has been saturated, as far as new industries is concerned. Everyone wants to be in proximity with Mumbai, due to the Mazagon Dock and Jawaharlal Nehru Port Trust, from where the finished goods are exported and raw material is imported. But the situation has been changed drastically over last few years. It's high time small cities were developed as industrial belts," said Sunil Joshi, a Mumbai-based entrepreneur.
Comments
comments