The condition of workers from the Indian subcontinent working in Saudi Arabia is not optimal, to say the least. They are targets of conversion, are kept in homes with so many roommates that they barely can live there properly, etc. On top of it, for Indians working as servants, regular insult and beatings are another threat.
A viral video that claims to show a Saudi engineer brutally beating up an Indian worker engaged in the Grand Mosque expansion work in Mecca has raked up a major debate in Saudi Arabia. The video, which was initially shared on Facebook, has been viewed by thousands of social media users across the globe.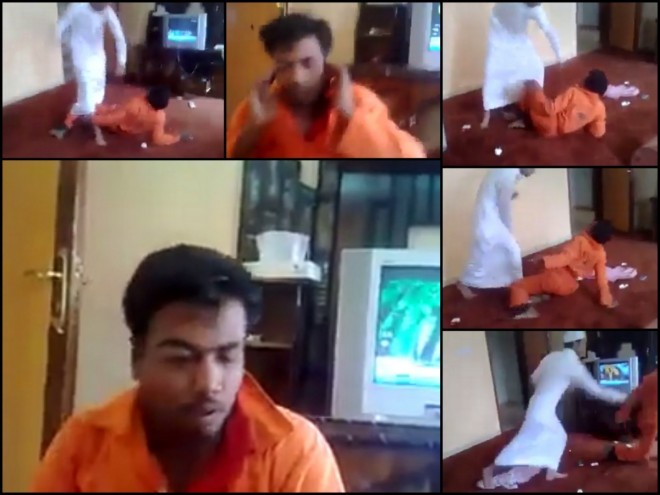 The shocking video shows a Saudi engineer beating up an Indian worker, who repeatedly tries to apologise. In the nearly two-minute video, the construction worker is seen pleading for mercy, while the Saudi engineer continues to kick and flog him. The engineer also spits on him after repeatedly slapping him.
Tarek Fatah – Saudis beat an Indian to pulp | Facebook

Tarek Fatah, a Canadian journalist, who shared the video on his Facebook page posted it with the caption: "Saudis beat an Indian to pulp. Are we surprised then when a Saudi diplomat rapes Indian and Nepalese woman in Delhi as a matter of his right?"
Comments
comments