In an absurd weather prediction of snowfall in a sweltering state, UP district Shahjahanpur's civic body has purchased a JCB snow plow for a whopping sum that is anywhere between Rs 17 and 23 lakh for each of them as reported by Times of India.
The bulldozer-type machine JCB, which is used to clear snow and ice on roads in various foreign countries of Europe,USA and cold states like J&K, has been kept in one of the garages of Shahjahanpur nagar palika.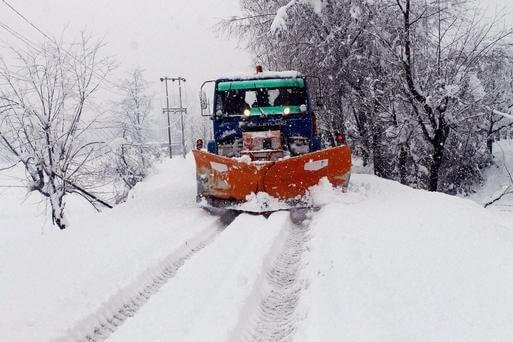 As strange it might seem, the Civic officials are standing by their decision to acquire the snowplough citing their preparation if Snow falls in the near or far future.
"We don't find it necessary to give out a reason for every purchase. We found this machine quite important for our city and we bought it. If someone has any problem, he can speak with the chairman because the demand came from him," as said by an Nagar Palika representative.
Another official said they will look into the reason for purchasing the machine and let media know the same
Coincidentally, the civic body which bought the snowplough is facing several charges of corruption as per the TOI report
But Tweeples never leave an opportunity, they were up to mark and below are some of the best ones and news video covered by News X
Shahjahanpur municipality in UP buys a snowplough. Maybe they know something we don't. #CoverAllTheBases

— Stereotypewriter (@babumoshoy) August 11, 2016
#Shahjahanpur in UP gets a snowplough for 23 lakhs….they are all set for any heavy snowfall… All they need now is a Snowmaking Machine

— krishnaisfaith (@atrivandi) August 11, 2016
Hey! They're just gearing up for climate change, OK? Ok https://t.co/o0thXYZgho

— Vikram Hiresavi (@Hiresavi) August 11, 2016
Credits: Scoopwhoop
What do you think about this? Speak your mind below:
Comments
comments